So recently, I started watching video files that had one language on the left, and a different language on the right speaker. Often times, people would simply turn off their left speaker, or right speaker, and watch the video with only one speaker. Unless you're a big fan of, one-sided sound, this is simply not an option for me.
There is a way to alter the playback so that all the left audio of the video file goes to both speakers. I use media player classic, there are probably other ways to get to the following screen, but the concept is the same.
View > Options > Audio Switcher: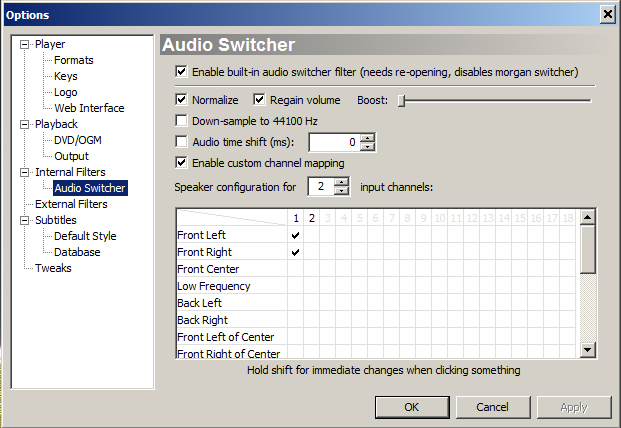 You click on view, click on options, and then select audio switcher. You'll probably see Front left checked with 1, and Front Right checked with 2. If you check the boxes just like above, you'll discover that all the left audio of the video goes to your speaker. Obviously, if you alter it so that 2 is checked instead, you'll get the vice-versa.
I hope enhances your video watching experience, certainly did mine.